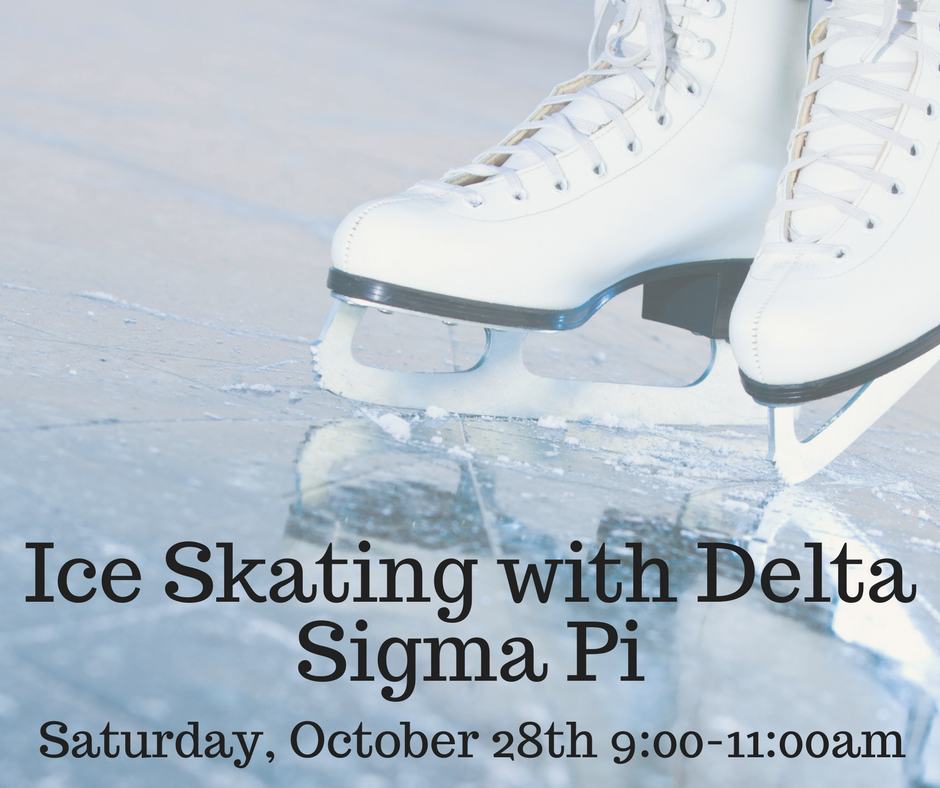 When:
Saturday, October 28th 9:00-11:00am
Who:
Littles only. (Matched & Waiting)
Where:
Herb Brooks National Hockey Center Practice Rink
What:
SCSU's fraternity Delta Sigma Pi has invited Littles to skate at the hockey center. Please bring skates if you have them; if you don't they will be provided. A light snack will be
provided.
Limit: 20 LittlesRSVP By: October 20th
Click Here to RSVP to Ice Skating with Delta Sigma Pi!